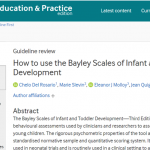 A machine-learning algorithm for neonatal seizure recognition: a multicentre, randomised, controlled trial, Andreea M Pavel, Janet M Rennie, Linda S de Vries, Mats Blennow, Adrienne Foran, Divyen K Shah, Ronit M Pressler, Olga Kapellou, Eugene M Dempsey, Sean R Mathieson, Elena Pavlidis, Alexander C van Huffelen, Vicki Livingstone, Mona C Toet, Lauren C Weeke, Mikael Finder, Subhabrata Mitra, Deirdre M Murray, William P Marnane, Geraldine B Boylan
Despite the availability of continuous conventional electroencephalography (cEEG), accurate diagnosis of neonatal seizures is challenging in clinical practice. Algorithms for decision support in the recognition of neonatal seizures could improve detection. We aimed to assess the diagnostic accuracy of an automated seizure detection algorithm called Algorithm for Neonatal Seizure Recognition (ANSeR).
Click to read commentary on this paper and further information about  Andreea's SERENdiPITY project can also be found on our site. The project is part of the NEPTuNE programme.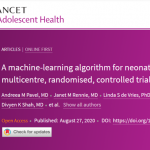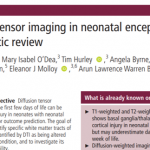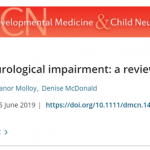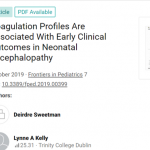 Parental involvement in a multidisciplinary PhD programme in neonatal brain injury: Eleanor J. Molloy, Mandy Daly, Paul Ryan, Sabina BrennanElaine Ni Bhraonain, Geraldine Boylan,
Parental and patient and public involvement (PPI) involvement is a core element of the Neonatal Brain Consortium Ireland Ireland (NBCI) since its inception. PPI  representatives were critical to the development of the Consortium and the animations for parent information as well as the NEPTUNE Neonatal Encephalopathy PhD programme in which they are core members involved in PhD supervision, publications, study days and educational outreach. Key outputs have also included national clinical guidelines and parent information.
Click here to read more about the NEPTuNE programme.