About DELPHI
Development of a neonatal brain health index, funded by the Wellcome Trust.
Newborn infants can sustain brain injury for many reasons, but the commonest cause of injury in full term infants is neonatal encephalopathy due to an impairment in oxygen and blood supply to the brain around the time of birth. If this impairment is prolonged, the baby can develop injury to the brain. Babies with serious brain injury can die, and survivors can be left with a permanent disability, such as cerebral palsy, epilepsy or learning difficulties.
It is often very difficult to gauge the severity of the injury by simple observation of the baby in the immediate hours after birth. Monitoring the electrical activity of the brain provides critical information about the severity of the injury, the cause, and what the outcome is likely to be. Treatment, such as whole body cooling, helps to improve outcome, if applied in time.
The INFANT team at University College Cork have won a Wellcome Trust Innovator Award which is enabling them to develop the first 'smart' automated system using machine learning which recognises patterns in electrical brain activity in infants with neonatal encephalopathy. This will help to accurately detect the severity of brain injury, allowing babies to be identified early and the appropriate therapies monitored and tailored to the needs of each individual baby.
The following video describes how Wellcome-funded researchers at the INFANT Centre at University College Cork are developing the first 'smart' system to recognise patterns in electrical brain activity, which will help to identify babies who need treatment quickly.
Check back for future publications on DELPHI research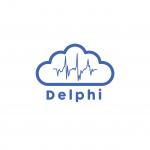 Stay in touch with the Neonatal Brain Consortium Ireland by signing up to
our newsletter