PUFFIN
TCD
Point of care Ultrasound For Functional multIorgan evaluation in Neonatal encephalopathy
PUFFIN: Point of care Ultrasound For Functional multIorgan evaluation in Neonatal encephalopathy – TCD
Supervisors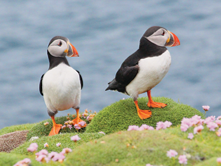 Professor Eleanor Molloy, Chair of Paediatrics & Child Health, Trinity College Dublin.
Description
Neonatal encephalopathy results in significant mortality and morbidity in survivors. At present the only therapy available is therapeutic hypothermia. The hypoxic injury in neonatal encephalopathy is not confined to the brain. The multiorgan injury and systemic inflammation which occurs has been shown to correlate with outcomes. The use of neonatologist performed ultrasound is becoming more prevalent in NICU in the diagnosis and management of multiorgan injury.
Hypothesis
Multiorgan dysfunction evaluation in infants with neonatal encephalopathy will be improved by combining ultrasound, routine biomarkers and inflammatory indices to predict outcomes and response to therapy.
Aims
Defining Neonatal Encephalopathy (NE)
Inflammatory biomarkers and function in NE
Multiorgan Dysfunction (MODS) examination using Ultrasound in infants with NE
Multiorgan evaluation and incorporating ultrasound and biomarkers to predict outcomes
Relevance and Potential Impact
Despite the impact of therapeutic hypothermia on outcomes in neonatal encephalopathy 50% of survivors will have a disability. The long term impact of a multi-organ hypoxic injury in the neonatal period is also becoming clearer with ongoing research. We hope that by examining the utility of ultrasound in the diagnosis and management of multi-organ dysfunction, and by examining both routine and novel biomarkers of organ dysfunction, we will be able to improve the management of multiorgan dysfunction, and therefore overall multiorgan dysfunction outcome.
We will also assess potential adjuvant treatment strategies to therapeutic hypothermia with the hope of improving developmental and general health outcomes.
Links with other NEPTuNE projects
During this project, we aim to collaborate with each of the other NEPTuNE scholars. The PUFFIN project will continue on the work of Dr Tim Hurley (CRADLE) evaluating inflammation and circadian rhythm along with the use of melatonin as a treatment strategy.  We will collaborate with Megan Dibble (NEON project) in performing 3T MRI on patients enrolled to the PUFFIN project to investigate the functional brain changes associated with neonatal encephalopathy. The FIREFLY project will assess patients involved in the PUFFIN project as they grow, including comprehensive developmental, inflammatory and multi-organ injury assessment.
To read more about our other NEPTuNE projects, please click here.
NEPTuNE Scholar: Aoife Branagan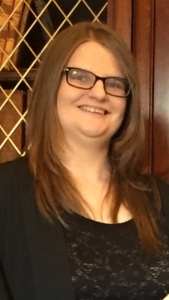 I am a paediatric doctor, specialising in neonatology. I graduated from Trinity College Dublin in 2014 and have been working in the area of paediatrics for 6 years, 3 of these in neonatology in the Coombe Woman and Infants Hospital in Dublin. During this time I completed Basic Specialist Training in Paediatrics and have become a member of the Royal College of Physicians of Ireland.
Throughout my career I have taken a keen interest in research, completing a number of clinical projects including randomised controlled trials and meta-analyses. I have also completed a Masters degree in Evidence Based Healthcare with University College London, graduating with distinction.
Neonatal encephalopathy remains one of the largest causes of morbidity and mortality in the neonatal period, with therapeutic hypothermia remaining the only therapy available to these infants. For me, working with the NEPTuNE scholarship programme will provide me with the opportuinity to further my research interests and skills into the area of translational and scientific research. It will allow me work with researchers and clinical supervisors who are experts in their fields and to learn from their experience.
My project aims to assess the use of neonatal performed ultrasonography in the diagnosis and management of the multi-organ dysfunction associated with neonatal encephalopathy. We hope that the use of ultra-sound combined with assessment of novel biomarkers will aid in the management of neonatal encephalopathy and improve outcomes for these patients and their families.
Stay in touch with the Neonatal Brain Consortium Ireland by signing up to
our newsletter