Sessions run from July, 2021-December, 2021. Each session is presented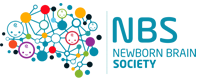 by an author of the paper summarized in the presentation.
These papers, currently in press, were edited by Sonia Bonifacio, Pia Wintermark and Mohamed El-Dib and are published on behalf of the Newborn Brain Society Guidelines and Publications Committee in Seminars in Fetal and Neonatal Medicine. For further information please click here.
To view a full list of the sessions that will be running and to register for any of them, please go to Newborn Brain Society | Events.