On Thursday 14th January 2020, as part of the 12th International Newborn Brain Conference Series, Professor Geraldine Boylan (INFANT Centre, UCC) and Dr Mohamed El-Dib (Harvard Medical School) will moderate the next webinar in the series which will discuss Pre-clinical models of neonatal brain injury. The session will begin at 12pm (EST)/6pm (CET).
Professor of Paediatrics and Physiology, Alastair Gunn (University of Auckland, New Zealand) will present a talk on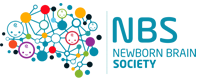 'Heart rate variability to assess hypoxia-ischaemia in near-term fetal sheep'.  As mentioned on the Newborn Brain Society's website, "Professor Gunn has conducted groundbreaking research into the mechanisms and treatment of asphyxial brain injury, identifying compromised fetuses in labor and prevention of life threatening events in infancy.  His research helped to establish mild cooling as the first ever technique to reduce brain injury due to low oxygen levels at birth. This simple and effective treatment is now standard care around the world."
Dr John Barks (University of Michigan) will present a talk on 'Azithromycin as an adjunct therapy for neonatal neuroprotection'. Dr. Barks' clinical and laboratory research interests are in neonatal neurology, neuroprotection and mechanisms of neonatal brain injury. Special clinical interests include hypothermia treatment of neonatal brain injury, neonatal seizures and imaging of the neonatal brain.
To register for Thursday's event please click here or go to the Newborn Brain Society's website.
A full list of all upcoming webinars in this series is also available on the website.