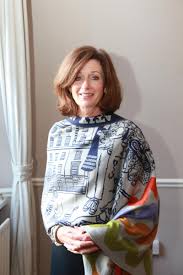 Marie Slevin
Marie Slevin is a Clinical Developmental Psychologist at the Department of Neonatology at the National Maternity Hospital, Holles St, Dublin. She specializes in neurodevelopmental follow-up and assessments of preterm infants and term infants with neurological problems, and has specialized skills in the administration of the Bayley Scales.
Assessment results of individual children are communicated to parents both verbally and in writing, providing parents with a useful roadmap of their child's current cognitive and motor status, and of their future potential.  The data from all assessments is collated and submitted to the VON collaborative and is published annually in the NMH Neonatal and NMH Clinical Reports. The VON is an International benchmark with 1,200 hospitals collaborating to progress neonatal care around the world with data-driven quality improvement and research.
A substantial NMH database has been developed for the preterm follow-up cohort spanning 20 years (1997- 2107). In 2005 Marie started to assess the 2-year outcomes of term babies with neonatal encephalopathy/HIE. This neonatal encephalopathy collaborative is now of increasing importance since the advent of therapeutic hypothermia. Marie's previous work in the hospital centered around the impact of neonatal intensive care of the preterm infant which led to the implementation of developmental practice changes within the neonatal unit. Marie was also co-lead author of a support handbook for parents of preterm infants undergoing neonatal care. A recent edition of this book "Babies in Neonatal Care – A Handbook for Parents" was launched on World Prematurity Day 17th November 2018.
Her research interests lie in the longterm follow up of preterm infants and term infants with neonatal encephalopathy. This includes exploring sensory problems associated with preterm birth and the application of therapeutic listening for preterm infants with sensory dysregulation, attention and cognitive problems.
Marie is a member of the National Neonatal Therapeutic Hypothermia Development Project and Collaborator for the FIREFLY Project (Follow-up of Inflammatory Response and Multiorgan Outcomes following Neonatal Brain Injury) and has been involved in fundraising for the National Maternity Hospital Foundation.