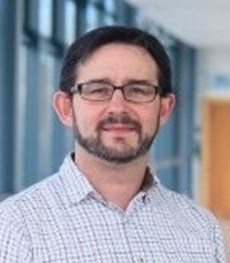 Professor Eugene Demspey
Professor Eugene Dempsey is a Consultant Neonatologist in the Cork University Maternity Hospital and Clinical Professor of Paediatrics in the Department of Paediatrics and Child Health, University College Cork. He qualified from University College Cork in 1995, trained in the Coombe Women and Infants University Hospital, National Maternity Hospital Holles Street and Our Lady's Hospital Crumlin before moving to McGill University, Montreal where he completed subspeciality training in Neonatology at the Royal Victoria Hospital and Montreal Children's Hospital, McGill University (2002-2005). He returned to Ireland and worked as a Consultant Neonatologist in Coombe Women and Infants University Hospital and Our Lady's Hospital for Children Crumlin. He moved to his current post in Cork University Maternity Hospital in Nov 2007.
Prof. Dempsey has a keen interest in clinical research and evidence based neonatology. He is a PI in The INFANT Centre: The Irish Centre for Fetal and Neonatal Translational Research and also a PI in the HRB funded mother and baby Network. He was PI  in a number of international multicenter trials and was Chief Investigator for the HIP Trial an investigator led multi centre, randomised, controlled trial of hypotension management in the extremely low gestational age newborn, funded by the European Commission Seventh Framework Programme (FP7).
Prof. Dempsey is a member of a number of national committees and international committees including the International Neonatal Consortium and European Society for Paediatric Research.  He currently lectures at both the RCSI and the RCPI. He is the recipient of several national and international research awards.  He is an associate editor with Cochrane Neonatal section. He has supervisied a number of PhDs and MDs and is supervising a number of higher degrees addressing brain injury in both preterm and term infants.