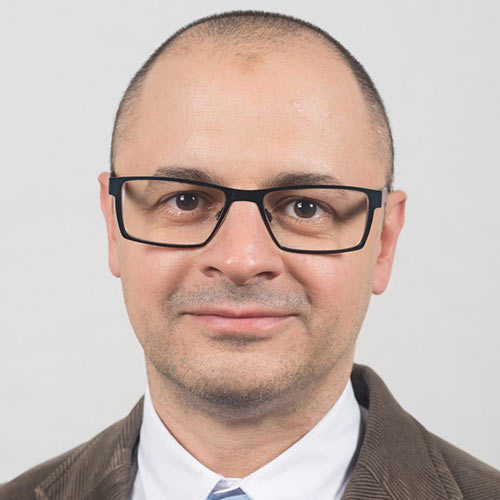 Professor Afif El-Khuffash
Prof EL-Khuffash is a Consultant Neonatologist at the Rotunda Hospital in Dublin, Ireland, and a Clinical Professor of Paediatrics at the Royal College of Surgeons in Ireland. His primary clinical and research area is the assessment heart function in term and preterm neonates. He is the lead for neonatal echocardiography and heart function assessment in the neonatal intensive care unit in the Rotunda Hospital.
Prof EL-Khuffash completed a 1 year fellowship in neonatal cardiology in Our Lady's Children's Hospital, Crumlin. He has explored the use of novel technology in monitoring the cardiovascular function of preterm and sick term infants and was part devising the only neonatal echo training course in Canada. He co-devised the world's first echo teaching website and mobile device app. Recently, Prof EL-Khuffash has assumed a leadership role at a European level in devising training guidelines for echocardiography by the Neonatologist. He is the lead author/editor of the Haemodynamic Module in the NOTE project, offering a new international online Masters level educational programme in neonatal medicine as collaboration between the European Society for Neonatology (ESN) and the Faculty of Health Sciences at the University of Southampton.
Prof EL-Khuffash graduated from Trinity College, Dublin in 2002 and enrolled in the Royal College of Physicians of Ireland paediatric specialist training scheme in 2005. He completed a Doctor of Medicine (MD) degree in University College, Dublin in 2008 and his neonatal specialty training in Toronto, Canada (2009-2011). Following this, he was appointed as a consultant Neonatologist and Assistant Professor of Paediatrics at the University of Toronto in January of 2011. He obtained a diploma in clinical epidemiology during his time in Toronto.
He is the recipient of several national and international research awards, with international peer reviewed publications and keynote presentations and the lead for cardiovascular research, supervising several post graduate PhD candidates